Meander office building turns into a 428 kWp solar-powered social housing complex
When office space reinvents itself  into sustainable housing with solar, 250 social rental homes offer low energy bills to their tenants.
The Meander office building was opened in the late 1990s and served as a town hall in Nieuwegein (Netherlands) for a long time. In recent years, the complex has been completely renovated and transformed into a residential building with over 250 social rental homes. In order to meet the wishes of future tenants and the requirements of today, each home has its own heat pump and a connection to solar panels. The houses are also gas free (the majority of households in the Netherlands use gas for heating and cooking), so that each resident has an extremely low energy bill and energy consumption is not at the expense of the environment.
The installer NewSolar, responsible for the installation of more than 420 kilowatt peak, equipped each home with 6 solar panels from Trina Solar. For the technology and conversion behind the solar panels, micro-inverters from APsystems were deliberately chosen. By using micro-inverters, it was not necessary to install a separate inverter in each home, so that no unnecessary space was taken up in the homes. This also precludes improper use by the tenant / resident due to the lack of additional electrical equipment in the apartments.
The ability to give each resident access to his or her yield, at virtually no additional cost, was a decisive factor in choosing APsystems.
Only 2 micro-inverters are installed per home, the QS1 and the YC600, to which 4 and 2 solar panels can be connected respectively. By using these micro-inverters, no additional facilities (e.g. wiring) is required per home and a very short installation time is guaranteed. This is made possible thanks to standard integrated Zigbee communication features in all Microinverters and Energy Communication Units (ECU) from APsystems.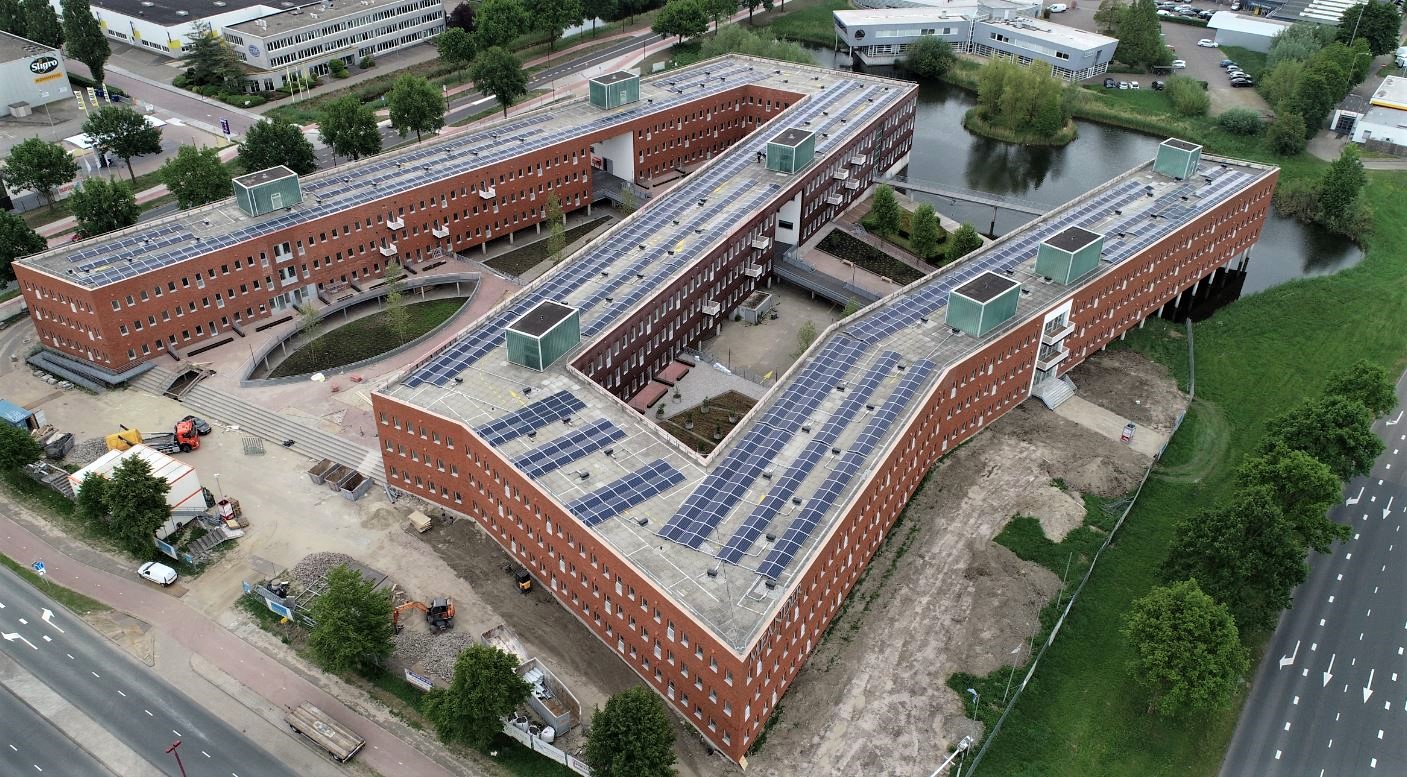 Thanks to APsystems' unique Shared Monitoring, each resident has access to his own yield thanks to a login code via his mobile or tablet, for example. When using the ECU-R (Energy Communication Unit), managing and maintaining an overview and remote monitoring is possible, so services can be easily provided without even paying a visit to the tenants.
https://emea.apsystems.com/wp-content/uploads/2020/09/Capture_web.jpg
604
708
Mark Hagenbeek
https://emea.apsystems.com/wp-content/uploads/2020/06/APsystems-logo-primary.png
Mark Hagenbeek
2020-09-18 11:17:37
2020-10-21 13:45:55
Meander office building turns into a 428 kWp solar-powered social housing complex