Based on APsystems innovative Module Level Power Electronics technologies, the ELS-5K PCS provides a modular, single-phase AC coupling energy storage solution for residential solar.
Together with compatible low voltage LiFePO4  batteries connected including APbattery from APsystems, it becomes the ideal AC coupling storage solution for residential PV applications. With automatic energy management features based on intelligent software and integrated monitoring, system owners can choose between back-up, self-consumption and peak valley time modes to secure critical loads during power outages and maximize energy savings for their houses.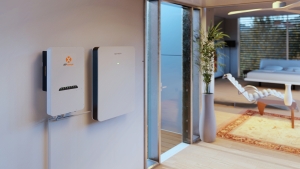 Connect multiple battery units in parallel  up to 20kWh+
Nominal Power 5000VA
Nominal backup power 5000VA
Efficiency up to 96.5%
Connect to 48V Low Battery Voltage Input
Off-grid PV function
Compatible with multiple battery brands (Soluna, UZ, Dyness, Fortress, DMEGC..)
Fully integrated with APsystems EMA & EMA manager monitoring system
Multiple control modes: self-consumption, backup, peak valley
Up to 10 years warranty
Pair with DS3 Microinverters from APsystems for retrofit applications
Imagine powering your home with ease by pairing the APbattery with a PCS, transforming PV-generated electricity into a perfect solution for residential and light commercial properties.  The APbattery is designed for superior charging and discharging performance, offering an extended life cycle and minimal self-discharge. Our built-in Battery Management System (BMS) diligently oversees battery operations, sounding an alarm to prevent any out-of-limit scenarios.  Experience the power with the ability to connect up to 8 APbatteries in parallel. The APbattery communicates with your Power Conversion System (PCS) via its CAN network port, streamlining  your energy management. Versatility is key – the APbattery can be installed indoors or outdoors.
Elevate your energy efficiency with the APbattery today.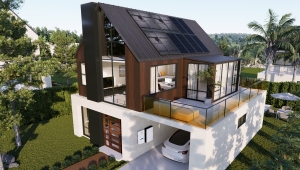 Reliable
Proven high reliability Microinverter
10-year limited warranty
>90% Depth of Discharge (DOD)
Passive cooling (no parts/fans)
Smart
Fully integrated with PCS system
Plug & Play Installation
Connects with AC standard household wiring
Remote updates
App monitoring
Safe
APsystems
Powering the globe. Including your corner of it.
APsystems is the #1 global multi-platform MLPE solution provider, offering microinverter, energy storage and rapid shutdown devices for the global solar PV industry. APsystems microinverters are intelligent, innovative, and the best-selling multi-module microinverters in the world.
Founded in Silicon Valley in 2010, APsystems encompasses 4 global business units serving customers in over 100 countries. With millions of units sold producing more than 3TWh of clean, renewable energy, APsystems continues to be a leader in the ever-growing solar MLPE segment.