Not only zero energy, but almost free energy as well. This is a new smart home in Sendom's offer. Photovoltaic installations will be provided by Stilo Energy, with which Sendom has concluded a contract for the construction of 350 photovoltaic houses with a total capacity of 3 MW. The cost of the house is PLN 299,000 (below 67,000€)
The Sendom company from Stary Kiszewa in the Pomeranian Voivodeship is one of the largest producers of prefabricated houses in Poland. Until now, the buildings proposed by it were equipped with a heat pump and mechanical and ventilation systems in order to reduce operating costs to a minimum.
From now on, houses offered by Sendom will be equipped with photovoltaic panels, which will be supplied and installed by Stilo Energy.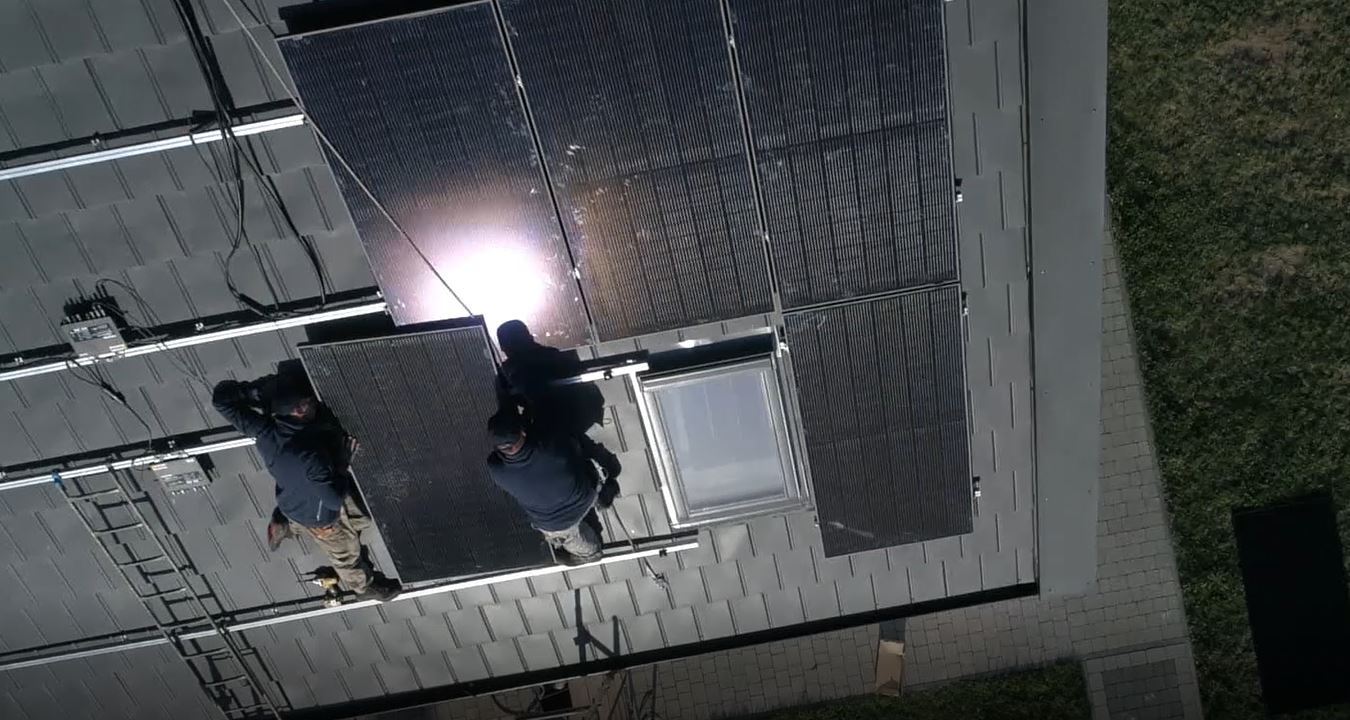 As Stilo Energy assures, Sendom customers themselves were an inspiration for houses equipped with solar energy as standard.
The buildings we offer are energy-efficient. The cost of electric home heating does not exceed PLN 1,000 per year (Eq. to 223€ per year). So why not generate electricity yourself, our customers ask us. That is why we decided to introduce a zero-energy house to our offer, which will be self-sufficient not only in terms of heating, but also allow our clients to use free electricity – comments Barłomiej Kantrzonka from Sendom.
In photovoltaic installations, Stilo Energy  has chosen QS1 microinverters from APsystems.
Photovoltaics in a mortgage loan
Over the next year, Sendom plans to sell 350 buildings from the series known as Smart, which, apart from a photovoltaic installation with a capacity of 6.4 kWp, also includes the use of, among others air-water heat pump. The usable area of ​​the house will be 111.5 m2, and the floor area is 139 m2.
The company emphasizes that the purchase of a house with a photovoltaic installation is financially more advantageous than the purchase of a house and the subsequent installation of the system due to the possibility of covering the installation with mortgage financing.
A house with photovoltaics as standard can be financed with a mortgage, provided that the purchase of both will take place simultaneously. It is a very attractive form of investment financing due to better credit conditions. In this way, customers benefit in two ways: they save on electricity bills and loan costs – says Krzysztof Koronkiewicz from Stilo Energy.
https://emea.apsystems.com/wp-content/uploads/2020/11/CaptureSendomhouse.jpg
409
635
Max Boiron
https://emea.apsystems.com/wp-content/uploads/2020/06/APsystems-logo-primary.png
Max Boiron
2020-11-19 17:28:13
2020-11-30 11:52:48
Sendom and Stilo Energy choose APsystems Microinverters for a 350 Zero Energy housing program