Quad & dual module microinverters, the wireless ECU gateway and the EMA online monitoring portal are driving the cost/watt down as never before!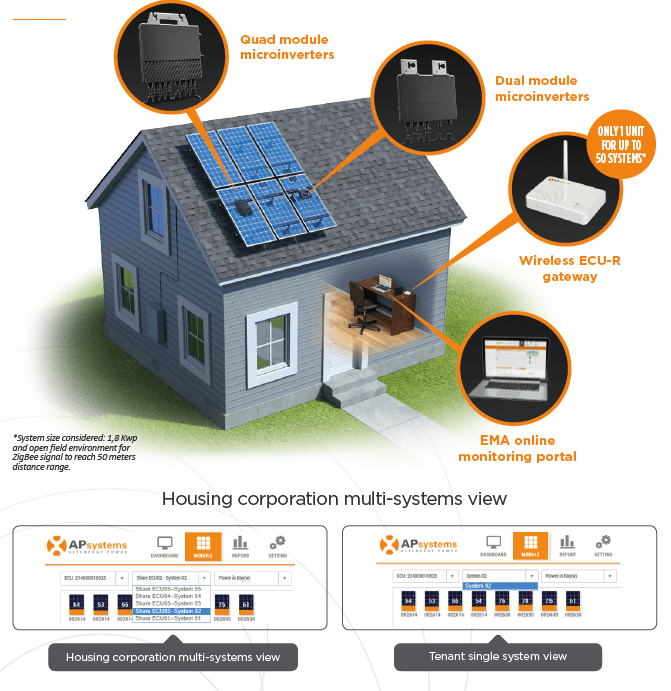 The residential European solar segment has shown great dynamism and advanced solar technology can now address complex multi-residential environments to best serve the interests of tenants, housing owners or corporations.
APsystems microinverters fuel MW-scale social housing projects across Europe and help project owners to reduce their energy costs. This is particularly true in the Netherlands and France with social housing
corporations, which are developing ambitious project schemes and have adopted the latest microinverter
technologies.
The combination of the YC600 and the QS1 is likely to become a game-changer for such multi-residential projects. Supporting the highest peak output power, faster transmission speed and a wider MPPT voltage range. European households can now benefit from the most advanced solar microinverter technology connecting with 2 microinverters, depending on the configuration chosen, 8 modules up to 365 Wp each.