APsystems Accessories
APsystems offers a range of accessories to ensure proper installation and function of our microinverter systems. See your installation manual or contact our technical support department to determine the proper, certified APsystems accessories for your application.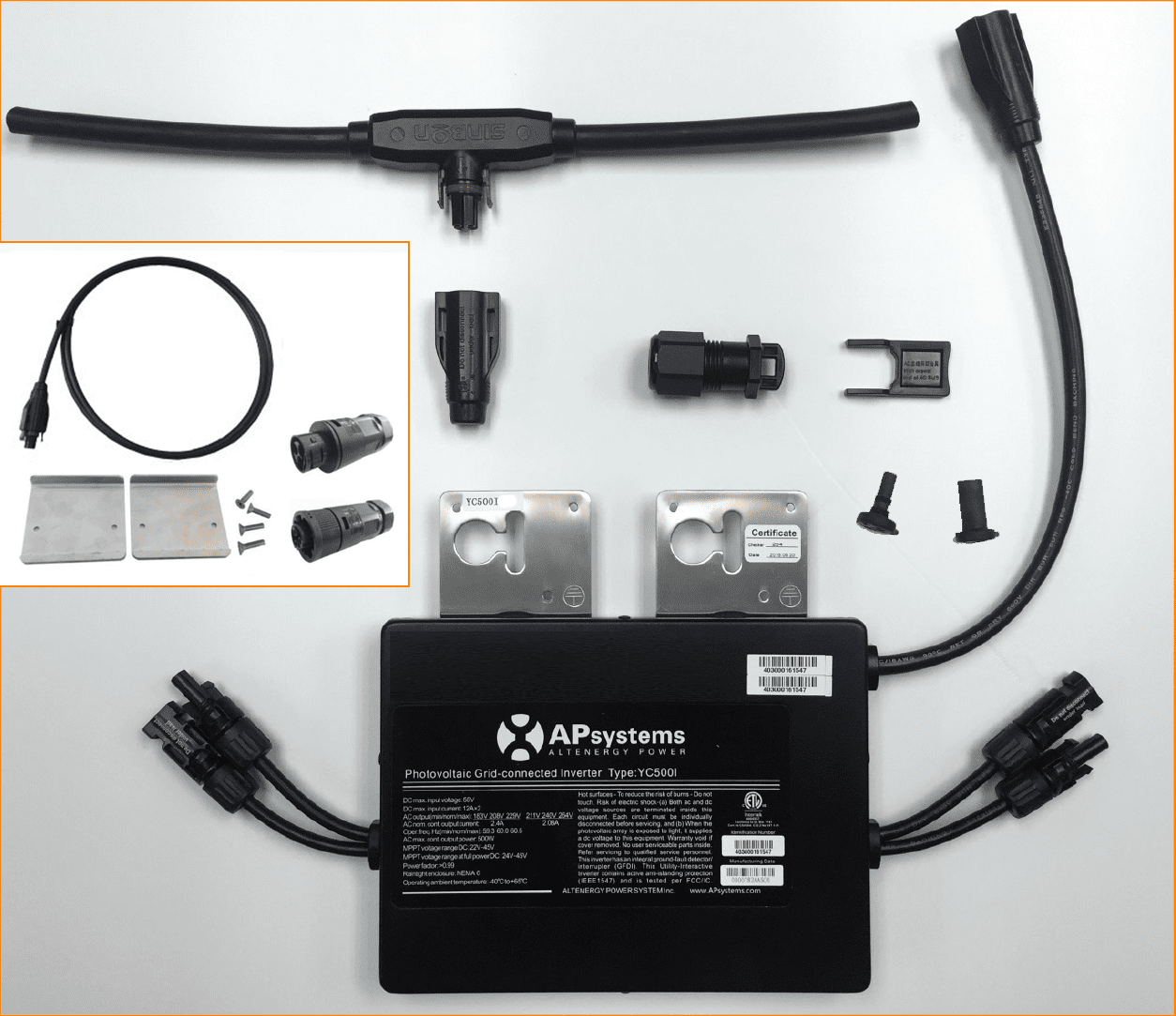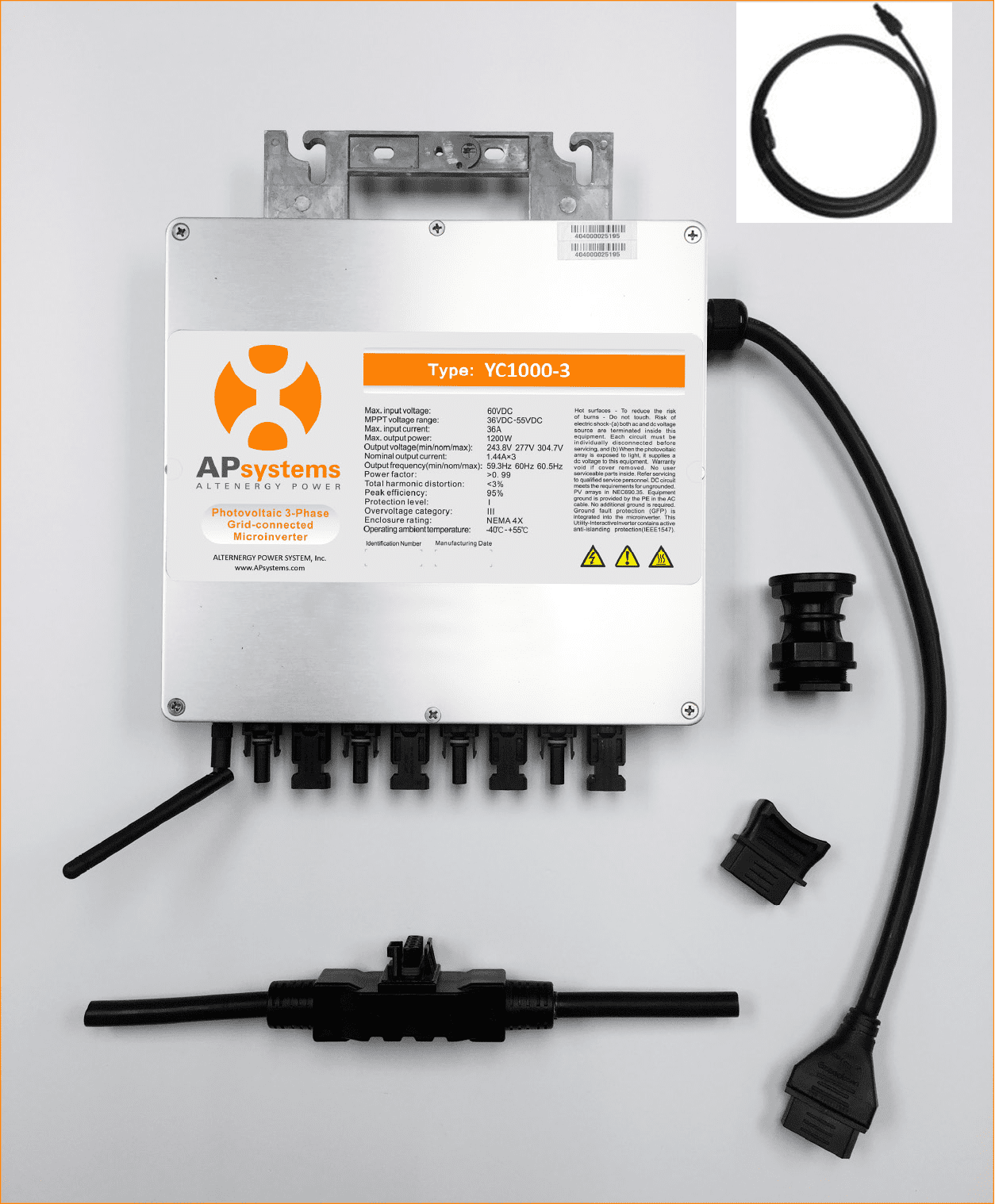 1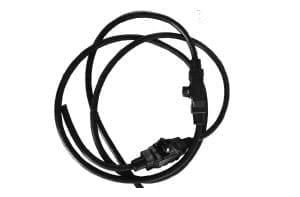 YC1000-3 Trunk Cable
Part No. Cable-2 (for 2 meter trunk cable for portrait array orientation)

Part No. Cable-4 (for 4 meter trunk cable for landscape array orientation)

YC1000-3 Trunk cable. The 14 AWG cable is sold with two part unique part numbers – with connectors spaced at 2 meters or 4 meters. The varied spacing allows the YC1000-3, Model 208 or 480, to be installed in landscape or portrait.